Identifying Ground Hornets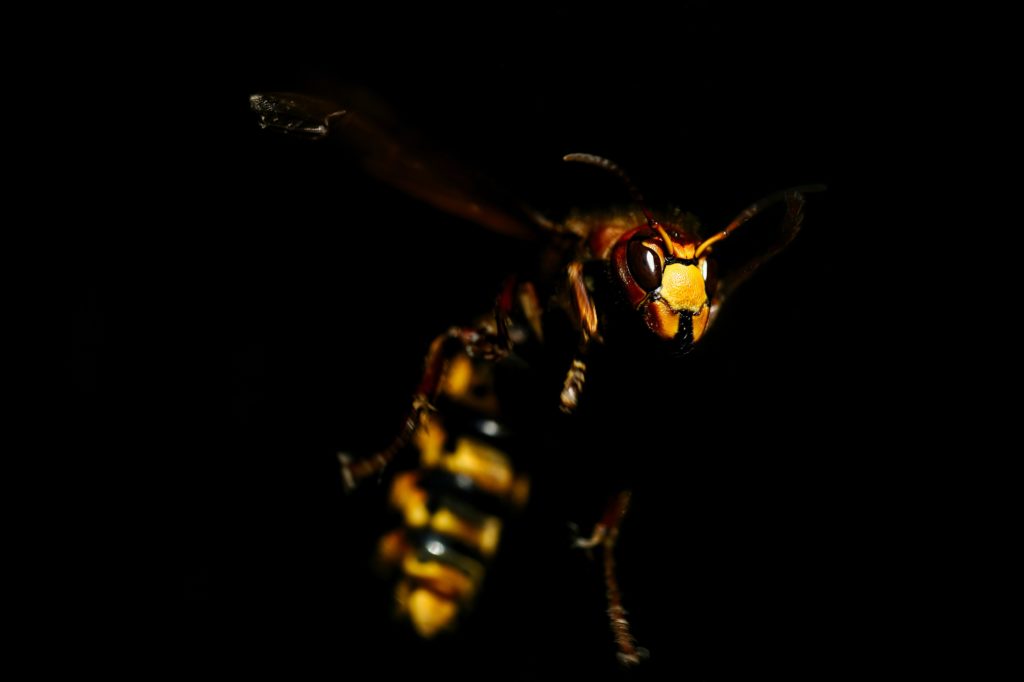 Ground hornets, also referred to as ground nest wasps, are a type of insect that belong to the family Crabronidae. They are often confused with other species such as ground digger wasps or bald faced hornets but can be distinguished by their black and yellow body. Generally found in grassy areas, these insects construct nests underground using soil and vegetation for insulation. To prevent an infestation of ground hornets, it is important to locate and remove any existing nests from the property. Insecticidal dust may also be used where necessary to get rid of large numbers of individuals quickly.
Ground bees are another species similar to ground hornets which build nests in similar habitats. It is important not to confuse them since they have different behaviors and require different control measures than those outlined above due to their docile nature. As such, correct identification is key when dealing with these types of pests. In addition, if there are children or pets present on a property it is advisable to contact a professional exterminator for assistance with removal rather than attempting DIY pest control methods yourself.
Aside from physical traits and behavior patterns, understanding the potential risks associated with living near ground hornets is essential for evaluating whether treatment options should be pursued or avoided altogether. Thus, it is prudent to assess how dangerous ground hornets may be before taking action against them….
Are Ground Hornets Dangerous?
It is a well-known fact that ground hornets, small and scary creatures of the insect world, can be quite dangerous. After all, they have been known to infest residential areas, build their nests underground, and sting those who come too close – making them public enemy number one in many neighborhoods! But what do we really know about these nasty little critters? Are ground hornets truly as menacing as people make them out to be?
To answer this question, let us take a look at some facts. Ground hornets are often controlled using an insecticide dust that must be applied by someone wearing protective gear such as gloves and goggles due to its toxicity. Additionally, bee stings from ground hornet species can cause severe pain and swelling in humans if not treated properly with commercial insecticides or antihistamine medications. Lastly, it is important to remember that ground hornets should always be avoided whenever possible since contact may lead to being stung multiple times and other complications.
Clearly then, ground hornets represent a considerable risk when present near human habitations. As such, proper caution should be taken when dealing with any potential or existing ground hornet infestation on your property. Taking swift action will help prevent against painful stings and further spread of the pest population – two good reasons for treating the problem head-on instead of waiting until it's too late! With this knowledge in mind, we can now move onto treatment options for ground hornets.
Treatment Options For Ground Hornets
Ground hornets are a species of wasps that can be found in many places around the world. As such, it is important to understand what treatment options are available for dealing with them. Fortunately, there are several ways to treat ground hornets and eliminate their presence from an area:
1) The simplest option is to use soapy water mixed with hot water in a ratio of 3 parts hot water to 1 part soap. This mixture should then be sprayed directly onto nest entrances or on any visible ground hornet's nests.
2) Another effective solution is to use dust insecticides which may be applied immediately at the entrance of the nest if necessary. These products must also be used safely and responsibly as they contain dangerous chemicals that can cause skin irritation and respiratory problems. Heavy gloves and protective clothing should always be worn when using these types of treatments.
3) Finally, physical removal of the ground hornet's nest by hand is possible but should only be undertaken by those who have expertise in this field and proper safety equipment. It is not recommended for individuals without experience or knowledge in this domain due to the potential risks involved with handling ground hornets' nests.
Being aware of the different treatment options available will help ensure that people remain safe while effectively removing ground hornets from their property.
Eliminating Ground Hornets
When dealing with ground hornets, protective clothing such as long-sleeved shirts, pants, boots, and gloves should be worn. In many cases, wasp nest removal kits are available that contain special equipment designed specifically for removing yellow jackets and other wasps from the ground wasp nest safely. If using such a kit isn't an option though, then boiling water can also be used in order to kill giant hornet queens inside their nests without getting close enough to risk being stung by these aggressive pests.
It is always better to prevent contact with ground hornets than try to eliminate them after they have already become established in an area. Taking steps like trimming trees away from your home's foundation as well as sealing any potential entry points into the structure will help keep both nesting sites and individual wasps out of your yard, reducing the chances of encountering these potentially deadly pests in the future.
Frequently Asked Questions
Ground hornets can be a persistent and dangerous pest to have on one's property. If left unchecked they can cause significant damage, so it is important to take measures to remove them in an effective way. The best time of year to safely remove ground hornets from your property is during the cooler months when their numbers are at their lowest. This will make it easier to identify where their nest site is located and how many individuals are present. It is also beneficial to use natural methods for deterring ground hornets, such as planting certain plants or using essential oils that may help repel them. When taking precautions while dealing with these pests, wearing protective clothing such as long pants, long sleeves and gloves should always be used for safety reasons.
It is important to remember that ground hornet nests can contain up to 400 individuals which makes removal difficult and potentially hazardous if attempted without proper protection and knowledge. According to research conducted by the University of California Integrated Pest Management Program, ground hornet colonies often produce new queens in late summer who become active again in early spring when they begin establishing a new colony elsewhere on your property or nearby areas.
Overall, removing ground hornets requires careful planning and preparation but can keep properties safe from potential infestations and damage caused by these pests. Taking preventative action now can save homeowners money later down the road due to costly repairs required after ground hornet activity has occurred on the premises.
Don't Hesitate To
Question Us

Any Time