We Are Your Pest Control Experts
At Nevada Pest Control Experts, we understand the importance of providing Las Vegas with effective and reliable pest control services. Our team of experienced professionals is trained in the latest practices and techniques to ensure your home or business is protected from pests. We specialize in a variety of pest treatments including commercial and residential services.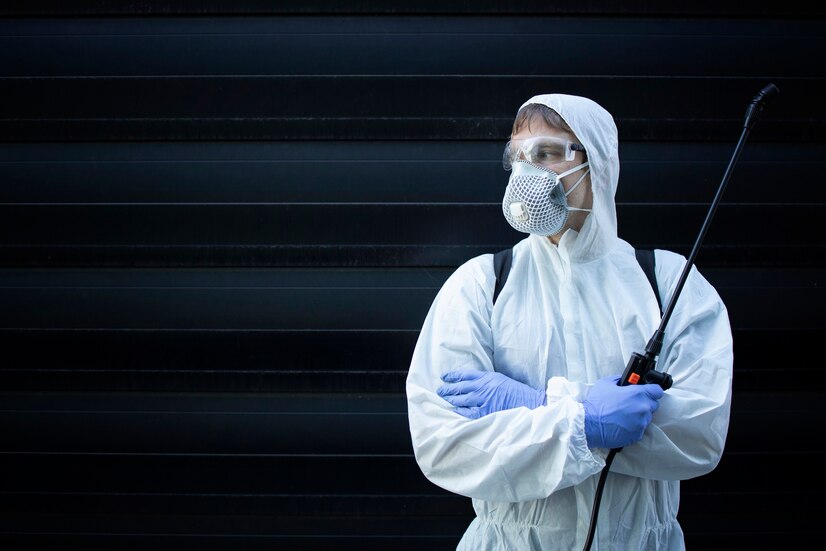 We Treat Your Home Like It's Our Own
From pigeons and silverfish to ground hornets, scorpions, rodents and bed bugs, our experts are equipped to handle any situation. We utilize state-of-the-art equipment to deliver quick, efficient results that help you enjoy a safe, healthy environment right away. Our methods are designed to exterminate existing pests while preventing future infestations through regular maintenance plans tailored to your needs.
We had a nasty ant problem at our home and were feeling overwhelmed and frustrated. That's when we called NV Pest Control for help. From the moment we made the call, we knew we were in good hands. The technician who came to our home was professional, knowledgeable, and friendly. He assessed the situation and quickly got to work. Within a matter of days, our ant problem was under control and we haven't seen an ant in weeks! We are so impressed with the level of service and expertise provided by NV Pest Control. They truly went above and beyond to help us and we are so grateful for their help. We highly recommend them to anyone in need of pest control services. They are truly the best in the business!
I was skeptical at first, but Nevada Pest Control Experts really delivered! They took care of our rat problem in a timely fashion while also addressing our pest prevention needs.
I could not be happier with the service provided by Nevada Pest Control Experts. They have truly exceeded my expectations in every way. From the initial consultation to the ongoing maintenance and inspections, their team has been nothing but professional, knowledgeable, and efficient. One of the things I appreciate most about Nevada Pest Control Experts is their commitment to keeping my home pest-free year-round. They come to maintain and inspect the property on a quarterly basis, which gives me peace of mind knowing that any potential issues are being caught and addressed before they have a chance to become a bigger problem. Their team of experts are highly skilled and have a wealth of knowledge when it comes to identifying and eliminating pests. They take the time to explain their process and answer any questions I may have, which I find to be incredibly valuable. I have recommended Nevada Pest Control Experts to friends and family, and will continue to do so in the future. They are truly the best in the business and I know my home is in good hands with them.
Justin's team always performs a great service at my residence! Green Wave has been amazing and I would highly recommend them for anyone looking to have regular pest maintenance service, we very rarely have any pest problems! (When we do Greenwave is on it to solve!) thanks again Justin and team for all you do!
These guys are awesome, they are always polite and very knowledgeable. They spotted things that I would never know to look out for and always have a solution to prevent the bugs from coming back. Been with them for 10 months now, my wife gets freaked out easily, so if we see anything in between service they will come out for free.
Anthony was extremely polite and professional. He made sure I understood the services they were able to provide, along with pricing, before I was given the option to opt in or out of the agreement. I'm bad with names, so I forget, but they have stopped by twice now to spray our house and I have absolutely nothing to complain about! They are always on time and sometimes even arrive earlier than scheduled. While they're working, if I have any questions, they do not hesitate to give me an answer - something I very much appreciate. Respectful of the property and will respect your wishes if you did not want them to spray certain areas. I will definitely be utilizing their services for a good while!
At Nevada Pest Control Experts, we take extra steps to ensure the safety of our customers and their homes or businesses. That's why we use eco-friendly pest control products whenever possible for both indoor and outdoor treatments. Our trusted extermination specialists have many years of experience removing all types of organisms from homes and commercial buildings throughout Las Vegas: ants, spiders, roaches, fleas and more!
If you're looking for friendly service with outstanding results, look no further than Nevada Pest Control Experts. Our team is dedicated to providing exceptional customer service with an emphasis on reliable pest control services across Las Vegas – day or night! From preventative measures like exclusion techniques through post-treatment inspections, it's easy to rely on us as your go-to source for all your pest needs. Contact us today for fast service at competitive prices – once you try us you'll never look anywhere else!
Don't Hesitate To
Question Us

Any Time